Page 3 of 3 •
1, 2, 3
However, when Iris turned to ask the question of the mysterious being, she was gone.

But, on the horizon, a black sports car appeared over the crest of the road, and the words of the stranger echoed into Iris' mind.

Within the car, Regis muttered as he tried to take his mind off of the days events. "Hrmmmm..... Why did I react like that to Vivienne?" Regis mentally chastised himself.
_________________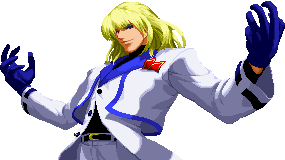 "I may be a bastard, but by blood and by honor I am still a son of the Clan Blade-Breaker."
Corporal





Posts

: 44


Join date

: 2016-11-20


Age

: 38



Iris turned her head to the sight of the approaching flashy vehicle. "What the..." She began, realizing the stranger's words. "H-Hey!!" She waved her arms to flag it down, when she realized looking worse for wear, her loss of blood still made her feel more than a little light headed. "Over here!!" She exclaimed, remembering the gun suddenly from before, and... well.

*BANG!*

She fired it, eyes closed, one handed with the barrel pointed at the sky.... to which one of those little lizard-hawk creatures, Faroak she believed they were called, fell. The creature, not dead began to fly towards Iris and began attacking her in retaliation, chasing the now screaming, bug eyed elf out into the road. Smart creature's they were, with thick scaly skin too. It spread its hawk like wings as it clawed at Iris with its lower legs, and its reptilian razor sharp whip-like tail. "S-sorry!! I didn't mean it!!" She screamed!
Private First Class





Posts

: 32


Join date

: 2016-10-12

Character Inventory and Stats
Weapons On Hand :
Items & Equipment (Potions, Special Ammo, Poisons, etc):
Currency (in Gilex [gX]): 10000


Unceremoniously being brought out of his reverie by the gunshot, Regis slammed on the brakes, and his hand unconsciously went to the DCS-90's weapons control.
The massive 50mm rotary autocannons rose from their concealed housings at the rear of the super sports roadster, aimed directly at Iris.
Fortunately, Regis had the presence of mind to not pull the trigger on impulse, and he checked the target first. breathing out when he confirmed the target was not a threat, Regis let out a breath he didn't know he was holding. Letting go of the weapon control and flopping back into his seat heavily caused the cannons to retract back into their housings.
"By the gods, I almost killed somebody...." he said to himself. before unbuckling his belt and opening the car door which rotated up on an automatic opening.
_________________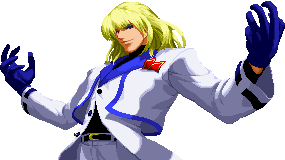 "I may be a bastard, but by blood and by honor I am still a son of the Clan Blade-Breaker."
Corporal





Posts

: 44


Join date

: 2016-11-20


Age

: 38



Page 3 of 3 •
1, 2, 3
---
Permissions in this forum:
You
cannot
reply to topics in this forum